Hey, I hope you're doing well! As March begins, I am not sure if it is in most countries around the world, but generally most students have a week's break at the beginning of the month, although we do have assignments and revisions to complete. So I've decided to share with you my favourite movies of March to watch on Netflix, that I hope will put a smile on your face and keep you entertained!
INTERNATIONAL MOVIES
The Climb
French film and inspired by a true story. Heartwarming and very funny.
From Netflix: »For love, Samy leaves his HLM city and goes to climb the mythical 8848 meters which make Everest the roof of the world. A departure that thrilled his friends, then the whole of 9-3, and soon the whole France followed with emotion the exploits of this ordinary young man in love. At the end of the day, a message of hope: it is up to everyone to invent their future, since anything is possible. »
The life ahead
Italian film based on the novel La vie devant soi by Romain Gary. The film stars the one and only Sophia Loren and for the first time on screen, Ibrahima Gueye. I have to say that I preferred the novel to the movie, but it is worth watching.
I am not an easy man
When my cousin introduced me to this French film, Je ne suis pas un homme facile, I was speechless. It's a brilliant film and I don't understand why it's not more popular.
From Netflix: A shameless chauvinist gets a taste of his own medicine when he wakes up in a world dominated by women and locks horns with a powerful female author.
The African doctor (perfect for families!)
An inspiring and touching story. It's funny and addresses important societal issues such as immigrant integration and racism.
LOVE AND COMEDY
To All the Boys I've loved before
A series of three very popular movies on Netflix inspired by the books of the same name. Featuring Lana Condor and Noah Centineo.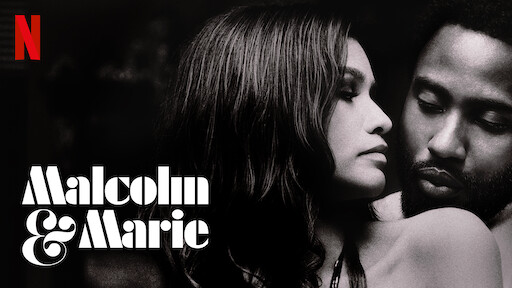 Malcom and Marie
Malcolm and Marie is not a cute and touching love movie. On the opposite, it is rather a slightly obscure film that puts forward the dark sides of love relationships. Zendaya and John David Washington are amazing in this film, both playing very complex characters.
Grown Ups (perfect for families!)
A classic comedy movie with Adam Sandler that I highly recommend that you can watch with your family!
Murder mystery
Adam Sandler and Jennifer Anniston form an incomparable comedy duo. A dose of action, suspense and comedy, what could be better?
The fundamentals of caring
I was pleasantly surprised by this film, it's a simple story, but with a beautiful message of hope.
From Netflix: A writer retires after a personal tragedy and decides to become a caregiver for a disabled child.
Wonder (favourite!)
I think everyone should watch this movie. Adults, children, teachers, directors, parents, teenagers, everyone. It conveys important life lessons and an important message of inclusion, love and openness. The performances of Jacob Tremblay and Julia Roberts particularly moved me.
From Lionsgate: Based on the New York Times bestseller, WONDER tells the inspiring and heartwarming story of August Pullman. Born with facial differences that, up until now, have prevented him from going to a mainstream school, Auggie becomes the most unlikely of heroes when he enters the local fifth grade. As his family, his new classmates, and the larger community all struggle to find their compassion and acceptance, Auggie's extraordinary journey will unite them all and prove you can't blend in when you were born to stand out.
We can be heroes (perfect for families!)
Forrest Gump ( A classic you must watch)
From Paramount Pictures: The presidencies of Kennedy and Johnson, the Vietnam War, the Watergate scandal and other historical events unfold from the perspective of an Alabama man with an IQ of 75, whose only desire is to be reunited with his childhood sweetheart.
Based on real life
The trial of Chicago 7
From Netflix: What was intended to be a peaceful protest at the 1968 Democratic National Convention turned into a violent clash with police and the National Guard. The organizers of the protest—including Abbie Hoffman, Jerry Rubin, Tom Hayden and Bobby Seale—were charged with conspiracy to incite a riot and the trial that followed was one of the most notorious in history.
Blackkklansman
One of my favorite films. Directed by Spike Lee, this film, which is based on a true story, deals with various societal issues, including white supremacy and racism, that the United States has been facing for years.
From Movieclips: Ron Stallworth, an African-American police officer from Colorado, successfully managed to infiltrate the local Ku Klux Klan and became the head of the local chapter.
The founder
The story of the founder of Mcdonald's. Before this film, I was not at all aware of the real story behind the founding of the famous American fast food empire. It's very interesting to follow the whole history of the franchise and its beginnings! A story that shows that in business anything is possible, even betraying those to whom one owes everything.
And voilà! I hope you enjoy this short list of movies to watch on Netflix! Feel free to write me in the comments section what your favourite Netflix movies are or what you think about the movies I've selected!
Thanks for continuing to read me!
xxx
Une fille au chocolat